Migration Corridor Improvement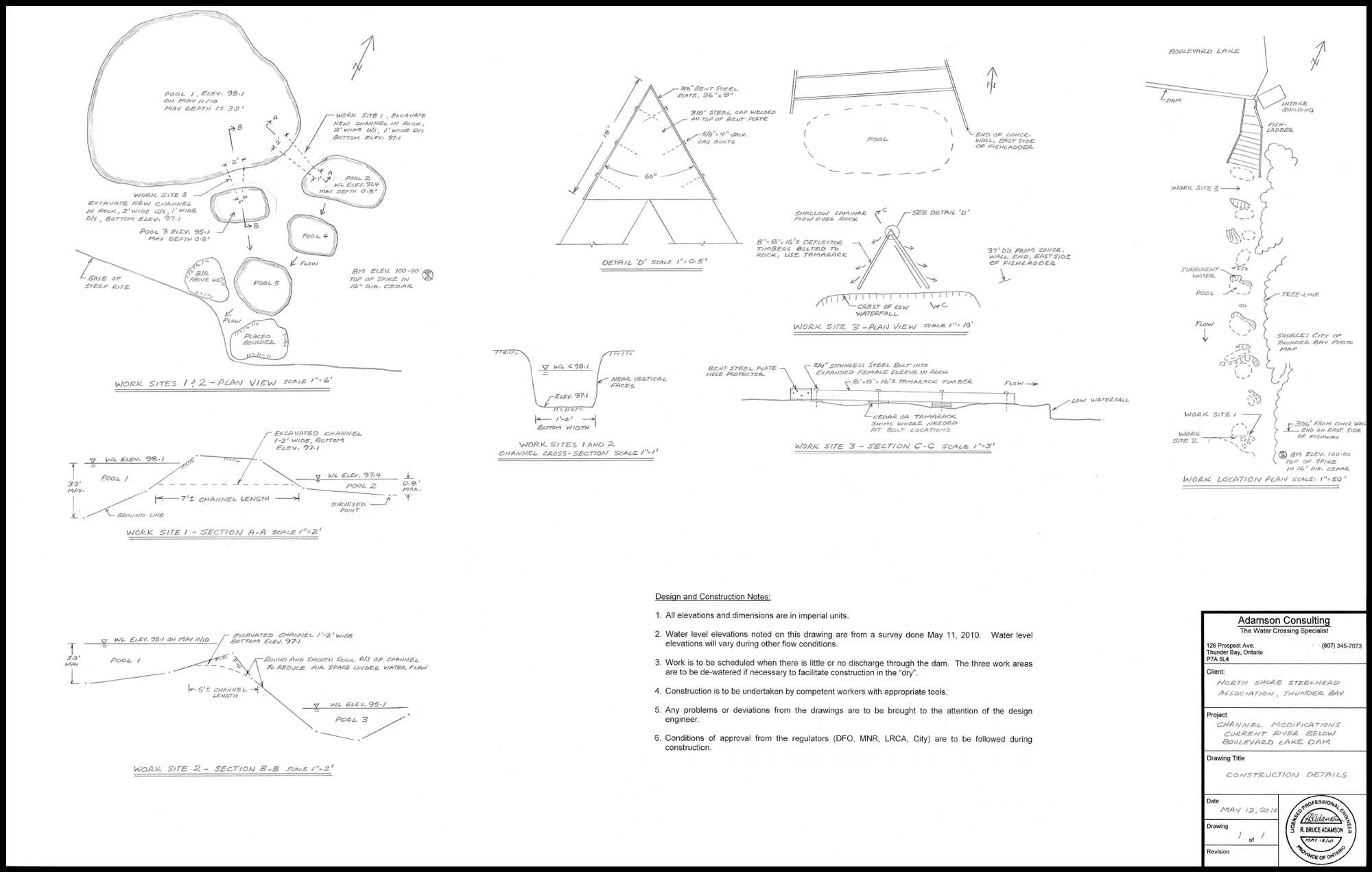 As of August 17, 2010 the NSSA has received all the necessary approvals to proceed with modifications to the river bed in the Current River. This small project will improve migration corridors during low water flows. The work will entail the removal of a small amount of rock on the cliff which will allow migrating fish another route to follow when ascending this partial barrier. Also, two logs will be installed between two of the pools upstream from the cliff in an effort to allow movement from pool to pool.

Work was completed on Saturday August 21, 2010.
Special thanks to the following contributors to this project
Monty Plater (Hertz Equipment Rental)
Sandy Smith (Garden Lake Timber)
Mr. Larry Doggett (Service Master of Thunder Bay)
The NSSA offers a special thank you to Terry Kosolowski (Vice President) for managing this project, and most importantly, for his expertise in operating the rocksaw, jack hammer and rock drill. Furthermore the NSSA wishes to extend a thank you to all the volunteers who helped make this project a success.